Posted on Wednesday, August 17, 2016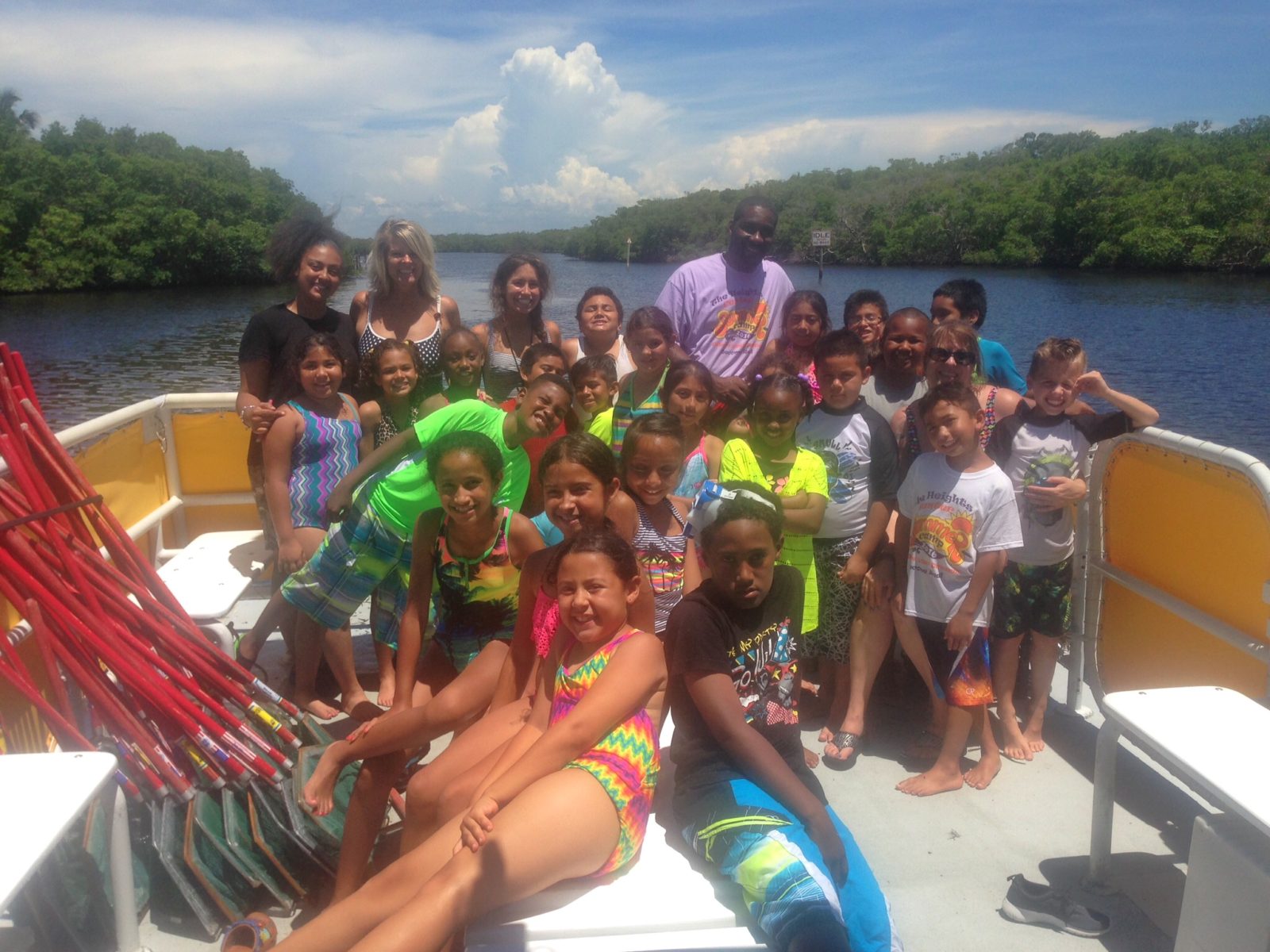 This past summer, Adventures in Paradise created and sponsored the Wonders of Water or "Wow"! We partnered with a local non-profit we strongly believe in, the Heights Foundation. What an incredible experience this was, not just for the children who participated, but also by our captain and crew. "They have been an absolute joy to be around. I've probably learned just as much from them, as they have learned from me," says Captain Glenn.
We collaborated with the Heights Foundation's youth program to introduce children to the wonders of the waters, environment and Sea Life inhabiting the waters of San Carlos Bay and Pine Island Sound. We sponsored 139 children that participated in age specific information to enhance their learning and life experiences. Cruising through the Pine Island Sound some of these children hadn't even been on a boat before! How cool for us to be a part of an experience they won't be forgetting any time soon! Once at Picnic Island Naturalist Mike guided the children into the water where they researched water conditions, learned about the vast numbers of sea creatures, and gained a personal appreciation for the water and wildlife that are right out their backdoors. They were given tasks, learned new skills, solved problems and advanced to a "WOW" that will follow him/her throughout their future.
"Even though the students live close to local beaches and shoreline, many never have an off shore experience. We were excited to bring our passion and knowledge for the local waters and wildlife to the program participants," stated Evelyn Stewart, an owner of Adventures In Paradise. "Our naturalists, guides, and captains had a great time sharing their expertise with the kids. From our viewpoint, the program was a success and we hope to make the 'WOW' program an experience the kids will eagerly anticipate each year."
"The kids and the staff consider the 'WOW' program the best field trip experience they have ever had!" stated Debra Mathinos, Director of Lifelong Learning, at The Heights Center. "They loved being on the water, in a boat, catching and touching the sea life they collected. The kids' reactions were priceless, and I know the staff had just as much fun as the campers did. We hope we can continue the program next year."
The Heights Center is a place where at-risk children learn character and integrity. It is a resource for family strengthening, lifelong learning, and community celebration. Through the experience of visual and performing arts they are nurtured and encouraged. We here at Adventures in Paradise strongly stand by the Heights Foundation and their mission to give these children the tools to lead purposeful lives.
To learn more about the Heights Foundation or to find out how you can help, visit www.TheHeightsFoundation.org or call 239-482-7706.