Posted on Friday, June 07, 2019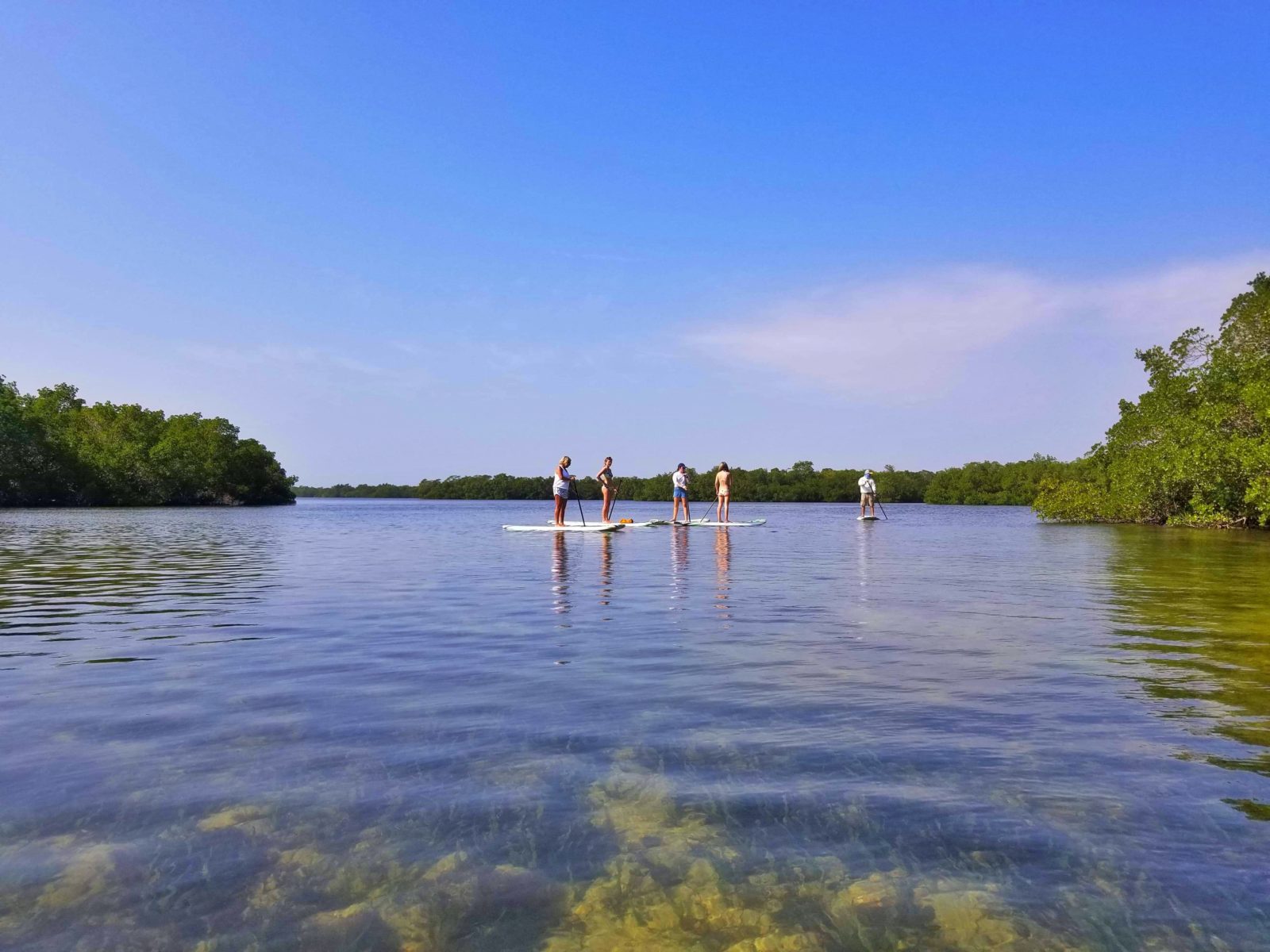 The key to having an unforgettable and relaxing beach day is the proper supplies. You do not want to be out on the beach wishing you had your favorite romance novel or a bottle of water. Here is a list of the items I recommend that will help you enjoy your Sanibel Island beach day to the fullest.
• WATER!!! As you may or may not know the Florida sun is intense. You want to make sure you are staying hydrated at all times. It is very easy to forget this and fall victim to heat stroke.
• Sunscreen! Much like water you will want to make sure to bring your sunblock. That way you can reapply throughout the day. Nobody wants to turn into a lobster ☺ Say it with me: REAPPLY!
• Snacks! If you are anything like me then you are hungry 24/7. Save yourself and your family the headache of getting hangry. Bring along some of your favorite treats for an enjoyable and less irritated day. I personally love either bringing fresh cut fruit, or a strawberry banana smoothie from Bailey's.
• Towels! A pretty simple recommendation, but nevertheless extremely important. No one likes the ride home all wet and sandy. I prefer beach towels that are extra long for maximum comfort.
• Cooler! In order to keep your water and provisions cold you need to bring a cooler filled with ice. Whether it be a yeti or an igloo, you do not want your food to be heated by the sun. We also recommend helping the environment by refraining from using a Styrofoam cooler. ☺
• Beach toys! This can be for the children in your life or the adult children around you. While the beach is fun, it always help to have a shovel to build a sandcastle or a football to toss around. My favorite beach game is ladderball (you will thank me later ☺).
• Your favorite book! Being that I recently graduated with my bachelor's degree in English, I recommend reading whenever presented with the opportunity. (Yay, no more assigned readings) It doesn't have to be anything challenging, but you want something that will relax you. I highly advise anything you have on your book wish-list, or any of Ron Base's novels if you are looking to try something new with an island feel.
If you are looking for an extraordinary beach day, I recommend on going out on either our Shelling & Lunch Cruise or the Outer Island Beach Escape Cruise. Both bring you to an island only accessible by boat, home to beautiful water and a plentiful of shells. We even provide a limited number of beach chairs, umbrellas, light snorkel equipment, and beach floats - less items you have to bring!
Well, since I have divulged all of my beach tips, I think I should head to the beach! Tarpon Bay here I come! I just have to grab my Coola Sun Screen and Olukai flip-flops. Bring on the Junonias and see you guys later!!
Warm regards from paradise,
Caitlyn