Posted on Friday, June 28, 2019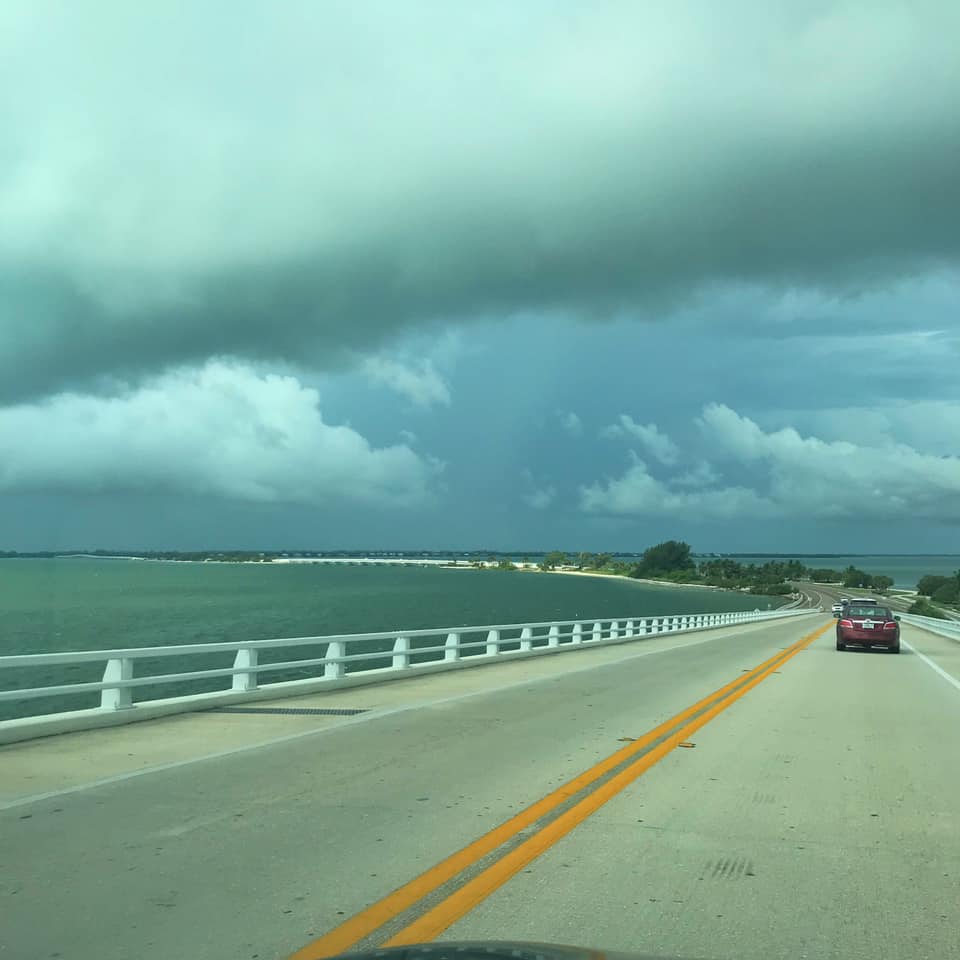 While this may be the Sunshine State, it is not always sunny in paradise. How do you think it stays so lush and green? Sanibel is the known to be the place to soak up the summer sun, however, rain is known to occur frequently during the summer season. We have gone ahead and compiled a list of popular indoor family friendly activities to do on Sanibel while waiting out the storms.
Shopping!
Who doesn't love a good excuse to shop? Sanibel has a multitude of stores to check out from shell shops to trading posts, bookstores to boutiques. Visit Tahitian Gardens and Periwinkle Place Shopping Centers for uniquely curated items. Don't forget to check out our store, Adventures in Paradise Outfitters, for: Sanibel souvenirs, beautiful ladies clothing, and fantastic menswear!
Visit a Museum!
You may not know this, but Sanibel is host to a multitude of museums. Our recommendations:
The Bailey Matthews National Regional Shell Museum, check out large displays of native and unusual shells from around the world (Any shell addicts dream). It is the only museum in the United States that is dedicated solely to shells and mollusks, and is open daily!
The Sanibel Historical Museum and Village, home to historic buildings dating back to the beginning of the islands history. Check out the original Bailey's General Store, or a Sears Kit House. (Seriously, how did they not lose a piece?)
BIG Arts (Barrier Island Group for the Arts). Check out their gallery, with all forms of art work provided by local artists. In season they also offer all types of performances from bands and musicians around the globe.
Go See a Movie!
What better way to spend a rainy afternoon than by watching a movie? Weren't able to see Avengers End Game before vacation? No worries, catch it at the Sanibel Island Cinema. However, keep in mind they only show two different movies at a time.
Have a Sanibel Wildlife Education Experience!
Take a trip to The Clinic for the Rehabilitation of Wildlife Center. You can learn all about the many animals that inhabit Sanibel Island, while learning about wildlife preservation with interactive displays and volunteer guides.
Restaurant Hopping!
Sanibel has many places to go for some good eats. Some of our island favorites include:
Cip's Place: Come here to enjoy eating in an island setting with both indoor and outdoor seating. Friendly staff and great food make this an island staple.
Doc Ford's: An island classic. Doc Ford's possesses a sports bar atmosphere with fishing memorabilia. You can even pick up the newest Randy Wayne White novel.
Blue Giraffe: Perfect for breakfast, lunch, and dinner! Whether you have one of their delicious omelettes, or the scrumptious crab cake sandwich you will be thanking us for the recommendation.
Lastly, a Spa Day! (You know you want to Ladies) 😉
Check out The Sanibel Day Spa for a relaxing afternoon. Pamper yourself to a quantity of therapeutic treatments from: massages and facials, waxing, manicures and pedicures.
That will wrap up our top picks of unique activities for a rainy Sanibel day. We hope you have gained some inspiration and discovered a new favorite memory.
Remember, the sun will come out tomorrow! Stay dry 🙂
Warm regards from paradise,
Caitlyn