Posted on Monday, August 29, 2016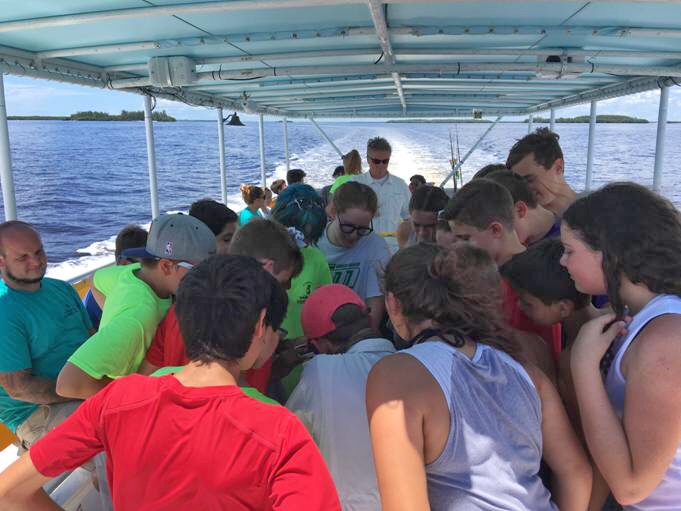 School may have started but a few weeks ago 40 students with the Wa-Ke Hatchee Teen Camp were care-free and cruising the waters of Pine Island Sound and the San Carlos Bay for a fun-filled afternoon.
Adventures in Paradise sponsored an outing for the Lee County Parks and Recreation teen camp to introduce local teens to the wonders of the waters, and the plentiful Sea Life of Fort Myers and Sanibel Island. The Sea Life Encounter is a great way to get them out on the water to enjoy our natural treasures just as much as our annual visitors.
"Thank you for having Wa-Ke Hatchee Teen camp out for their eco-tour! They loved netting and seeing their catch. We appreciate you making an impact on our community youth and look forward to working with you again in the future." - Eryn Smith, Sr. Program Specialist, at the Wa-Ke Hatchee Recreation Center