Posted on Friday, July 12, 2019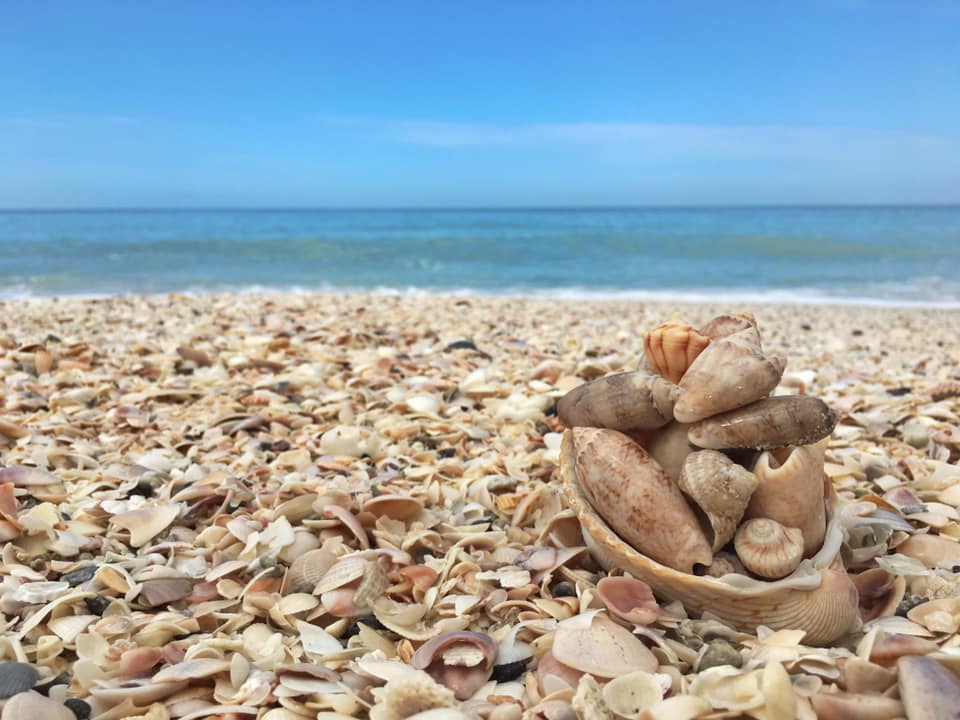 Whether you consider yourself an expert Sheller or a novice – everyone can benefit from the following tips. I have tried and tested the information below throughout the five years I have lived in the Fort Myers and Sanibel Island area. Without further ado:
Look in the water! Honestly, I find the best shells when I get into the water and position myself where the waves break. I use my feet to feel around for different types of shells (like Fighting Conchs, Olives, and many more). I call it the crab walk!
Go shelling right after a storm! While you may be sad that the sun isn't out, it actually is a great time to see what mother nature has brought ashore. The strong winds will push up all sorts of sea treasures perfect to add to your collection.
Low tide! This is a pretty obvious suggestion, but typically the best and the biggest shells are found during low tide. However, as long as you have an eagle eye shells can be found all throughout the day on Sanibel Island.
Try different beaches! You may have an awesome day shelling at the Lighthouse Beach one day and the next day get skunked – don't get discouraged. There are so many different beaches on the island and ones that are less populated than others. We recommend: Tarpon Bay, Bowman's Beach, Blind Pass and Algiers Beach.
Go on a shelling excursion! One of the coolest features of Southwest Florida is all of the different islands that can only be reached by boat. We offer an awesome Shelling & Lunch Cruise to North Captiva Island – again only accessible by boat. Your chances of finding cool shells is heightened, because the beaches are less picked over than the ones on Sanibel. For more information or for reservations, visit our website: adventuresinparadise.com
Those are my quick and easy tips for finding fantastic shells on Sanibel Island. Remember, collect only empty shells. We want to preserve the beauty of the islands for the generations to come. If you follow any of my recommendations and discover cool finds, be sure to share them on our Facebook page – Adventures in Paradise.
Until next time.
Warm regards from paradise,
Caitlyn