Posted on Friday, July 26, 2019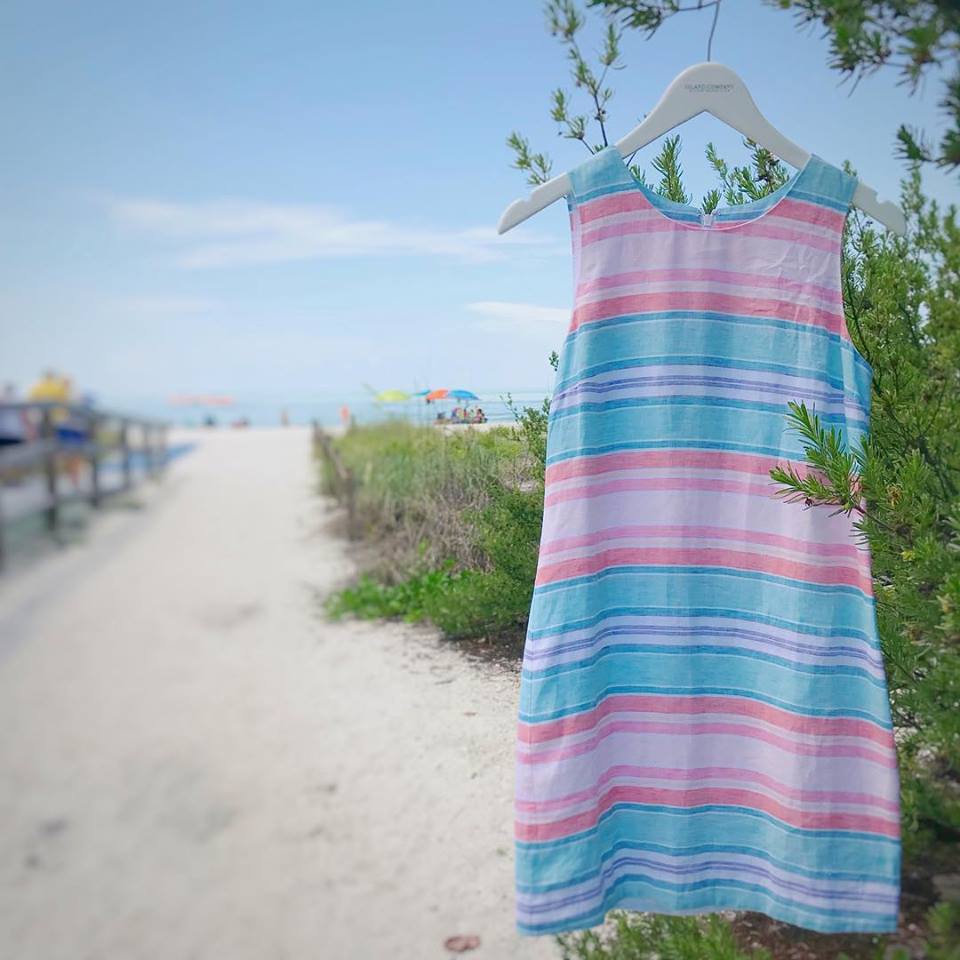 You may be thinking, "Who spends actual amounts of time thinking about this?", and your answer would be me. 🙂 I recently graduated college and have a bit of spare time on my hands – and I love clothing. If you are anything like me, you most likely check Pinterest for ideas on destination vacation outfits – Mexico, Washington D.C., etc.
If you fall into this category, you're in luck! I have already spent the time determining what constitutes the perfect Sanibel outfit and for almost every occasion – you can't be prepared for everything. If this is not you, then you will get a better idea of the brands that embody the island lifestyle we all are dying to quit our job for. (There is a t-shirt with that saying).
Shift Dresses.
Ahhh, one of the most iconic dress silhouettes of all time. Whether the fabric is cotton, linen, or a blend - there is never an occasion where a shift dress isn't appropriate.
My personal favorite brands of shift dresses are tied between the effortless linen dreams of Island Company, and the bright and tastefully designed Tommy Bahama. A shift dress is most likely going to be the item that you pat yourself on the back for including in your suitcase. If you want to be comfortable, but also look like you spent time picking out your outfit you cannot go wrong with a shift dress. You also can pack less with a shift dress, no shirts or shorts – more room for that shopping spree at AIP Outfitters!!
All you need to do is add your favorite nautical or beachy accessory and you are all set for a week on the island – just don't forget the flip flops and fedora!
Whether you utilize your shift dress for your special dinner at the Mad Hatter, for your Sunday shopping ensemble at Tahitian Gardens, or even for use as a cover-up when getting off Bowman's Beach– the options are endless. Just be sure to get a print that is timeless, and a fabric that promises years of wear – keep in mind the Florida heat too. (I love linen for the heat, it will keep you cool!!) If you still feel lost, once you get on island stop by AIP Outfitters and I will personally help you pick out a shift dress for all of your needs.
Until next time. Stay comfortable and stylish.
Warm regards from paradise,
Caitlyn