Posted on Tuesday, November 13, 2018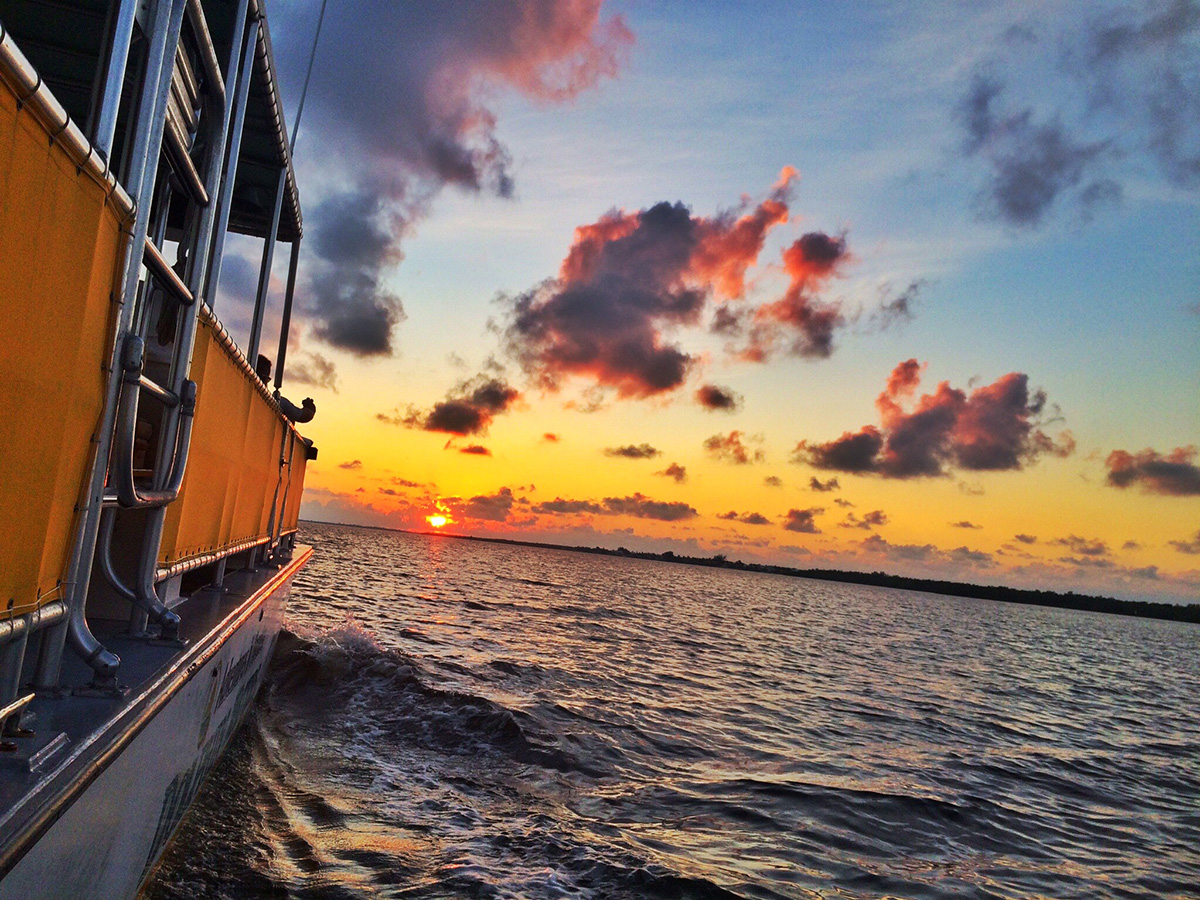 The slightly cool breeze waving the palms left and right signifies that Fall is here in SWFL! Ah, how Fall in the sunshine state makes my heart sing! The holiday season is right around the corner. When I think of Thanksgiving, I think of spending time with family and friends as well as everything I am grateful for. Usually after an amazing Thanksgiving feast, everyone goes into a food coma. Why not wrap up a wonderful holiday on one of our Sunset Dolphin & Wildlife Cruises?
After enjoying some delicious turkey, mashed potatoes, and some pumpkin pie, bring your family and friends along and cruise through the calm and peaceful San Carlos Bay in between Sanibel Island and Pine Island. You will be able to search for dolphins and other forms of wildlife as well as witness a breathtaking Florida sunset right from the water! All you have to do is bring yourselves, we provide complimentary bottled water and soft drinks on board (you can even bring leftovers). Our crew would love to hear about your Thanksgiving festivities.
Join us on Thursday, November 22nd at 4:30 pm at the Port Sanibel Marina! Spots are limited and at only $39 per person, they are sure to sell out quickly. We can't wait to have you on board.
Wishing you and yours a wonderful season from paradise,
Briana