Posted on Monday, October 01, 2018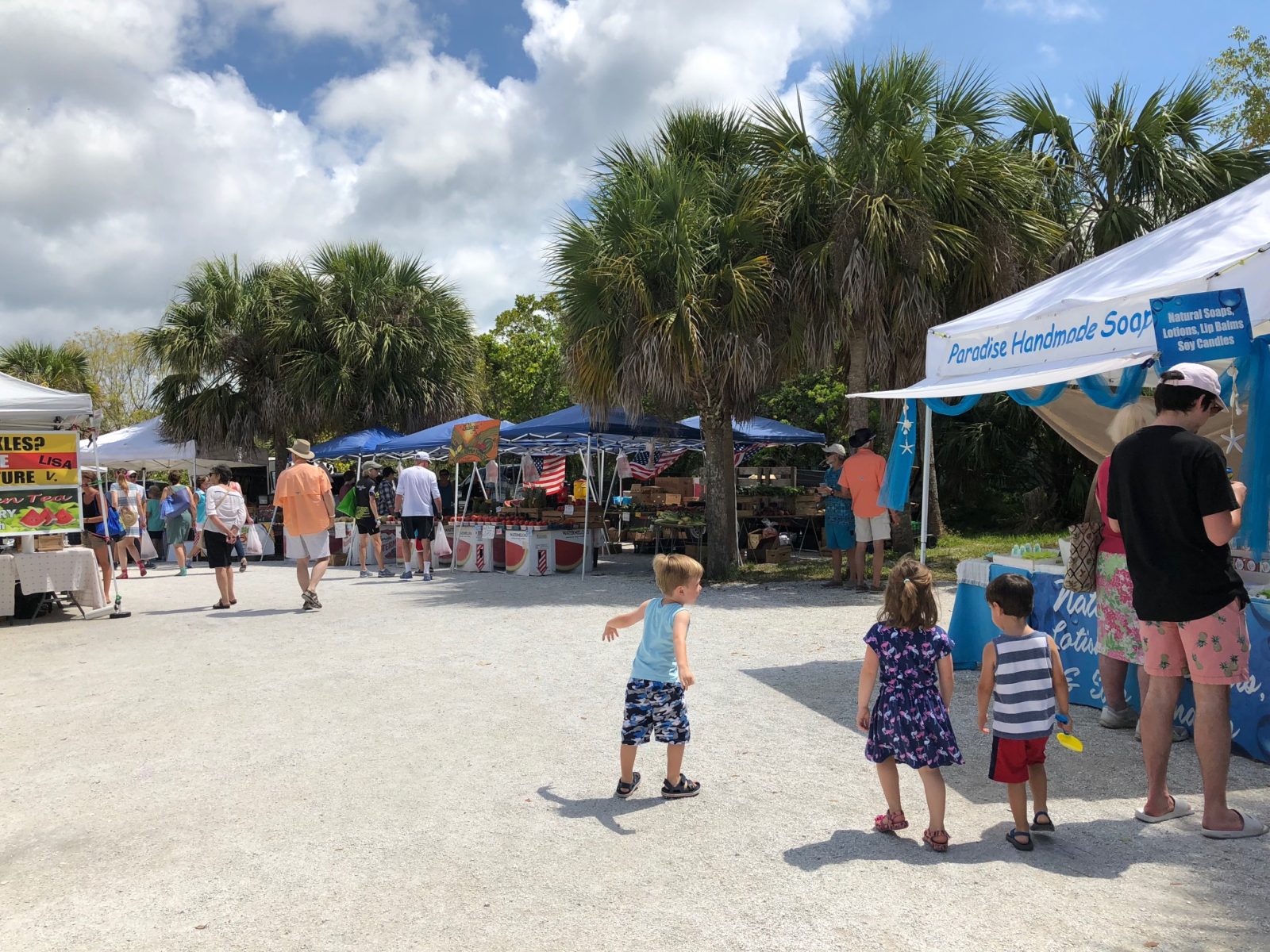 As the month of September comes to a close, autumn is in full swing in sunny Southwest Florida. Rather than amber colored leaves and chilly breezes, we welcome this season with swaying palm trees, island heat, and sand in between our toes. One of the main events that signify the beginning of autumn on Sanibel is the Sanibel Island Farmers Market. The farmers market was established in 2008, making this season a decade anniversary! Woohoo!
There are a variety of stands with fresh, local goods for sale. You can find everything from local produce, meats, cheeses, flowers, and other handmade products like beautiful scented soaps from Paradise Soap Company that you will not be able to find elsewhere! (Including the best guacamole from Dynasty Guacamole!) The farmers market is the place to be when you're on Sanibel Island. The market runs every Sunday from 8:00 am-1:00 pm at the Sanibel City Hall. The opening day will be October 7th with the final day of the season being May 26th. There is free parking available at multiple locations nearby, such as the lots at Sanibel City Hall, Sanibel Library, BIG Arts, and the Schoolhouse Theater! Just remember to leave Fido at home because pets are not allowed on the premises.
Be sure to visit us at Adventures in Paradise Outfitters in the Tahitian Gardens Plaza (just a hop, skip, or jump away from the farmers market) to show us all of the goodies you find!
Until next time,
Briana.