Posted on Wednesday, January 13, 2016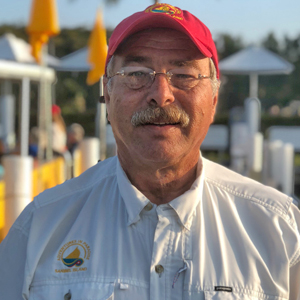 Moving from Georgia after retiring from air traffic control, my family and I found Southwest Florida and all its beauty and splendor.  It is gorgeous!  Although I have spent my entire life in and around aviation and aircraft, I have always loved the water and the magnificent environments and ecosystems they hold.
Since moving to Cape Coral with my wife and daughter in 2013, I have rediscovered nature's beauty and how fascinating the waterways and estuaries are in this fantastic place we now call home.  The area in and around San Carlos Bay, is the absolute pinnacle of this amazing bionetwork.  I am enthralled with the natural balance nature displays.   Also, the history of the area; its pioneers and founders, how it was developed, is captivating. Should we mention the weather?
Of course, the best way to experience the true radiance of nature's beauty in Southwest Florida is by boat.  What better way to share my enthusiasm with visitors to Southwest Florida than to provide a portal for them to experience what I now live in full time.
Being a part of the Adventures in Paradise Team is fantastic!  I get to share my passion for nature and an amazing perspective of life in Southwest Florida while providing memories of a lifetime for visitors.  I just doesn't get better that this!