Posted on Monday, January 18, 2016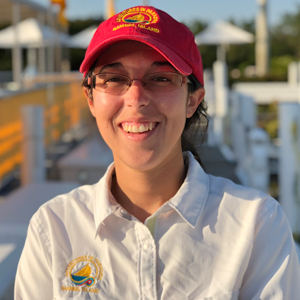 I've lived by an ocean since I was a kid, first on the Pacific then on the Atlantic. Some of my fondest memories have been made on the beach or on the water. So as I grew up, I always knew that I wanted to work somewhere where I could be around the water. After recently graduating from the University of Delaware with a Bachelor's in Marine Science with a concentration in Marine Biology, I decided to move to Florida. In the place where it's always summer, I joined the Adventure's team!
Now I'm spending everyday teaching people about the fun and exciting things surrounding the waters of Southwest Florida and enjoying all the happiness that has always come to me living by the sea. As I wake up each day, I wonder what kind of adventures paradise will have in store for me.