Posted on Friday, May 24, 2019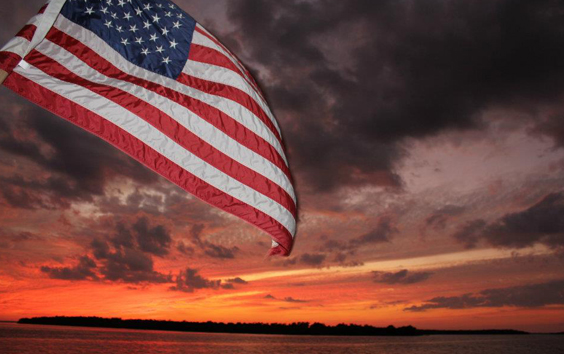 Easter has come and gone, leading us to look at what's next. Why only the best holiday ever – the Fourth of July! In true Sanibel nature there are many fun activities for you and your family on this patriotic holiday. Here is a list of my top activities for some family fun on the Fourth of July that would make even our forefathers jealous!
Catch the 29th Annual Independence Day Parade from Bailey's to Jerry's! Every year local businesses all around Sanibel come together and create awesome parade floats. You can bring your chair and umbrella and sit right along the bike path – the parade is typically an hour long. Just be sure to bring and consume plenty of water. As well as wearing light weight and breathable clothing - it gets steamy in the summer months!
After the Independence Day Parade, head over to Jerry's Shopping Center for continued family fun. Hot dogs and beverages are available with a small donation to the Boy Scouts. Inflatables for the kids are provided as well.
An island tradition: the 40th Annual Road Rally hosted by the local Optimist Club! Grab your adventurous friends and family and partake in the scavenger hunt starting and ending at Timbers Restaurant & Fish Market. Will you take home the coveted win this year? Also, be sure to decorate your car for the festivity.
Beach day! Enjoy your day off from work and celebrate freedom at one of the many beaches on Sanibel. Whether you visit the Lighthouse Beach, Algiers, or Tarpon Bay you will want to start your day early in order to guarantee parking. Early bird gets the parking spot!
Join Adventures in Paradise for our Annual Fourth of July Fireworks Cruise (my personal favorite)! Each year, Sanibel Island puts on one of the more majestic and awe-inspiring fireworks performances in Southwest Florida. Join us as we cruise San Carlos Bay to view the local wildlife and sunset, then once it becomes dark catch an amazing view of the Sanibel Fireworks! We provide complimentary bottled water, soft drinks, snacks and FUN on this cruise! Cruise departs at 7:30pm and returns at 10:00pm, $65 per passenger. Reservations are required.
Lastly, if you are that person that missed out on our awesome Fireworks Cruise, do not despair. You can watch the fireworks while actually on Sanibel. Just be sure not to clog up the Causeway roads, and to watch in an area permissible for viewing.
If you are reading this blog post and are not visiting Sanibel during the Fourth of July, we will be live-streaming all of the fun festivities on our Facebook page - linked here.
The Adventures in Paradise Crew hopes you all have a safe and fun Fourth of July! Go America!!!
Warm regards from paradise,
Caitlyn
P.S. you should book your reservation for the Fourth of July Cruise NOW. We sell out every year. 🙂