Posted on Sunday, July 30, 2017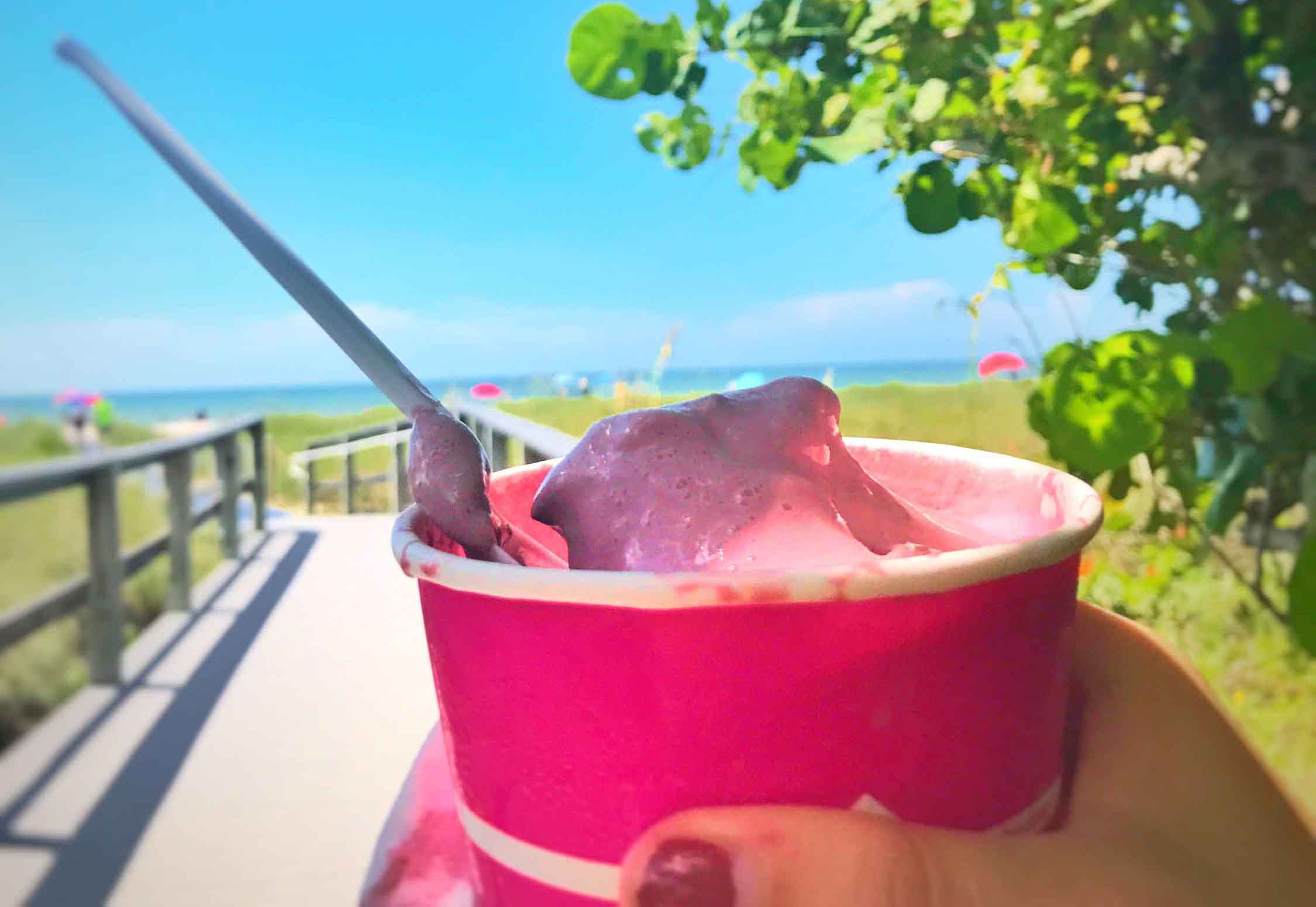 Best Ice Cream on Sanibel & Captiva Islands
The one thing you can count on in Florida is that it will most likely be hot and humid. Many people have different ways of coping with heat. Our way is by treating ourselves to delicious ice cream. Whether you like banana splits or a scoop of plain vanilla, there will be a place on our list that will tickle your fancy!
Pinocchio's Italian Ice Cream
Located off of Periwinkle Way in the Sanibel Lighthouse Plaza. This ice cream parlor crafts all of their delicious flavors from scratch. There is guaranteed to be a flavor that everyone will be interested in. The cherry on top, or should I say cookie, is an animal cracker! Having been a tradition for over twenty years, you will never see a frozen confection come out of Pinocchio's without a cracker. Some of their most popular flavors are: … to be continued ☺
Love Boat Ice Cream
Located off if Periwinkle Way on Sanibel in the Jerry's Foods Plaza. This shop is locally owned and operated since 1967 in both Fort Myers and Sanibel. This family owned business produces all of their ice cream from scratch and offers over 50 flavors! Our personal favorites are Strawberry Shortcake, Mudslide, and Orange Creamsicle. No matter the time or day you can find people lining up for Love Boat!
Sanibel Deli & Coffee Factory
Do not let the name of the restaurant deceive you. Located off of Palm Ridge Rd. on Sanibel across the street from CVS. Not only does the Deli have incredible food and coffee, they also have amazing ice cream. This is the shop that has the fewest flavors on the list, but the flavors they do have are out of this world.
Joey's Custard
Located off of Periwinkle Way (sense a theme? 😉 in the Bailey's Shopping Plaza. A relatively new business on Sanibel Island but nevertheless an amazing place to stop for some ice cream. They offer a wide array of custard, ice cream, frozen yogurt and even Panini's! Owned and operated by a local family, the Almeida family. As they say, "We are the islands hottest place to cool off".
We have come to the end of our list. I hope you all enjoyed the ice cream wisdom and found a new place to try. I can't finish this blog post without saying… "I scream, you scream, we all scream for ice cream." Now that I got that out of the way, I will talk to you guys next time here on Sanibel Island. ☺
Warm regards from paradise,
Caitlyn