Posted on Friday, August 09, 2019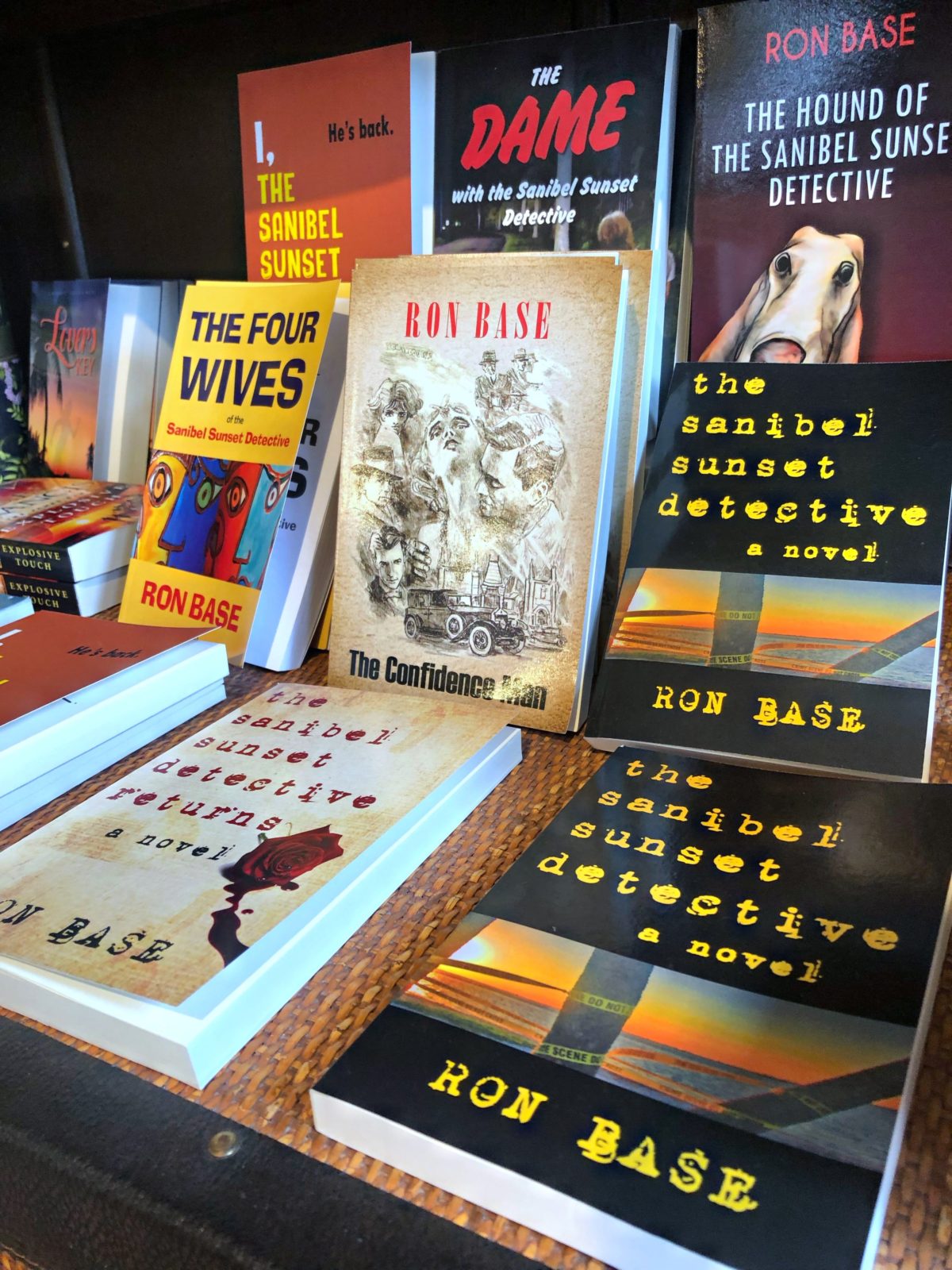 "Top five ways a detective gets himself killed on Sanibel Island…
Drive a Mercedes off a bridge.
Incur the wrath of a couple of shady Hollywood producers who think you once wrote the worst script ever written.
Find a dead body on a golf course.
Encourage very bad people to chase you through a hurricane.
If all else fails, fly to Los Angeles where they really know how to kill you."
First off, if you have never read any of Ron Base's novels, what're you waiting for?!
If you are looking for a nod to paradise in your landlocked state, look no further than Base's latest novel, I, the Sanibel Sunset Detective. Or, if you find yourself blessed visiting Sanibel Island it makes a perfect beach read. Immerse yourself in the wonderful, yet chaotic world of Sanibel's finest detective Tree Callister. Ron Base has been writing the fantastic Sanibel Sunset Detective series for the last decade.
Base's novels can be found at the various bookshops on Sanibel Island, such as Gene's Books and Macintosh Books and Paper. Or, you can stop by and visit me over at AIP Outfitters at the Tahitian Garden Shopping Center. We carry a wide selection of books, including all of Ron Base's, and are always available for friendly conversations and good jokes.
Scouts honor, you will not regret reading any of Ron Base's novels. If you do follow my advice and pick up one of his books, please let me know what you think over at our Facebook page – AIP Outfitters.
You just might find a certain girl named Caitlyn as a character in his next book. 😉
Until next time,
Caitlyn