Posted on Tuesday, November 01, 2016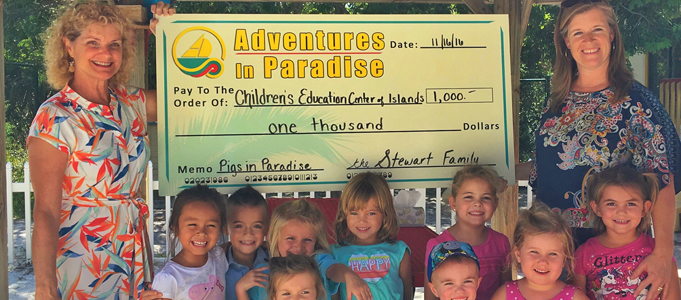 Adventures in Paradise has become the platinum sponsor for Pigs in Paradise, the December 10th fundraiser benefitting the Children's Education Center of the Islands.
"We are happy to support the Children's Center!" said Adventures in Paradise co-owner Joshua Stewart. "We have always felt it to be important for the island, not just because they are the cutest little kids ever, but also because they are going to be Sanibel's ambassadors to the next generation. We know this because we were once enrolled there ourselves."
All community members and vistors are invited to attend the 2nd annual Pigs in Paradise pig roast on Saturday, December 10th from 4 to 7 p.m. at the Children's Education Center of the Islands, located at 350 Casa Ybel Rd. The family-friendly event will feature pigs roasted in two different styles! Admission will include roasted pork, sides, beverages and a milkshake bar. Beer and wine will also be available for a suggested donation.
Tickets are $30 in advance, $35 at the door and $10 for children ages 13 to 18. Children 12 and under are free.
The preschool, which opened in 1974, serves families who live or work on Sanibel and Captiva. It is open to children ages 18 months to 5 years. To register your child, buy event tickets, become a sponsor or donate items to the silent auction, call Ms. Cindy at 472-4538.