Posted on Friday, October 26, 2018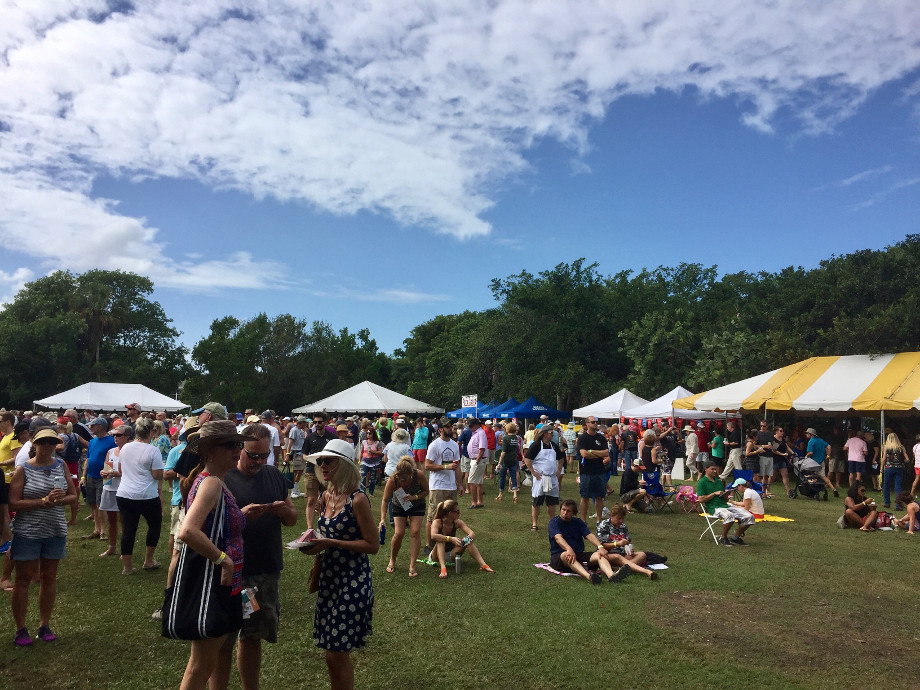 I have said it before and I will say it again, food is the universal love language of human beings – deep, I know. So corral your friends and loved ones together for samplings of the best food on Sanibel and Captiva Island for the 37th Taste of the Islands event. Organized and executed by the Clinic for Rehabilitation of Wildlife (known as CROW on the island), the delicious happening occurs on Sunday, November 11th from 12:30pm to 5:00pm. Ticket prices range at $7 per adult, and then children aged 12 and under are free!
Now on to the best part, the list of restaurants you can expect to participate in this year's event!
• Blue Giraffe
• The Bubble Room
• The Clam Shack
• Doc Ford's Rum Bar & Grille
• Il Cielo
• The Jac Island Bar & Grille
• Matzaluna
• Sandollar Restaurant
• Sanibel Deli & Coffee Factory
• Sanibel Fish House
• Shima – Japanese Steakhouse & Sushi Bar
• Thistle Lodge
• The Timbers Restaurant & Fish Market
All of the restaurants mentioned above will be providing various delectable offerings from their menus, while also competing for titles such as: "Best Seafood", "Best Appetizer", and the penultimate honor of the "People's Choice" award.
You can expect each menu item offered to cost six or less CROW bucks, with the proceeds from this event benefiting the continued support provided by CROW. Which ranges from educating our community, as well as assisting with the treatment of injured wildlife. Amazing food that benefits an even better cause, what more could you ask for?! You can also expect to meet CROW's Animal Ambassadors at the Sanibel Community House where a silent auction will also be occurring – as well as live entertainment.
With that being said, I hope to see you all at the annual Taste of the Islands Events. If I happen to be in the AIP Outfitters store that day, be sure to bring me a slice of the Sanibel Deli's cheese pizza. I promise I won't hold a grudge when you tell me all about the mouthwatering food you consumed.
Until next time,
Caitlyn ☺
(Photo taken by Santiva Chronicle)