Posted on Sunday, December 02, 2018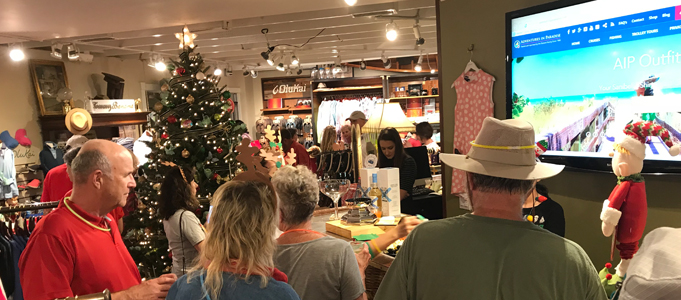 "It's beginning to look a lot like Christmas…" on Sanibel Island! It is currently sunny and 79 degrees as I write this, with a refreshing breeze that makes the palm trees sway. As the holiday season approaches, we can't help but be excited because the Sanibel Captiva Island Luminary Festival is coming up!
Annually held on the first Friday of the month of December, local shops and restaurants open their doors to locals and visitors alike for: food, beverages, and awesome sales. It is an excellent preview as to what the holiday season is like on Sanibel, and what unique gifts you can purchase for your loved ones this year.
Sanibel Island is a distinct place with traditions that bring the community together. How else to ring in the holiday season with sand outside instead of snow?! This Friday, December 7th, luminaries will brightly line Periwinkle Way for those passing by on foot, bicycle, or car. Wear your favorite festive clothing item and come see why Sanibel Island is a great place to start the Christmas season. I un-biasedly recommend stopping by AIP Outfitters in Tahitian Gardens for great conversation over Pt. Ybel beer, and to marvel at our famous and incredibly beautiful Christmas tree with ornaments that can be purchased for your very own home. Bring back a piece of Sanibel Island to remind you of times of sun, sea, and good vibes. After all, Sanibel is Santa's favorite beach destination – just ask his reindeers. ☺
See you on Luminary Night!
Caitlyn