Posted on Wednesday, January 13, 2016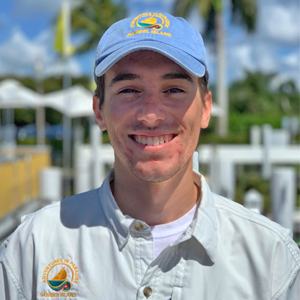 I was born and raised in Fort Myers, Florida and consider myself an avid outdoorsman. I have a natural draw to the water and have a deep love and respect for the ocean along with everything it provides for us. Whether it's paddling around in the mangroves hunting for redfish, or drifting the flats looking for trout, I love it all! Fishing is one of my favorite hobbies and have been doing it for so long that it is really where I started gathering most of my knowledge about the local wildlife.
I am currently going to school at Florida Southwestern University for my Bachelors degree and in the little free time I have, enjoy surfing on the other coast! Really I just look for any opportunity to be out in the sun! I love meeting new people and hearing new stories so make sure to say hi if you're ever on one of my cruises!