Posted on Wednesday, January 13, 2016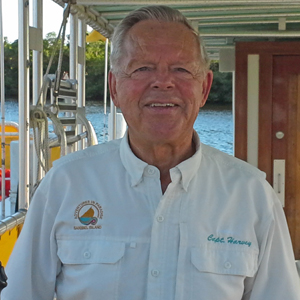 Born in Minnesota, "the land of ten thousand lakes", we boated primarily on Lake Superior. My wife Candy and I moved to Florida fifteen years ago bringing our power boat by water from Lake Superior to Cape Coral. The journey took us through 84 locks in 28 days.
I have a 100 ton master license with commercial assistance towing issued by the United States Coast Guard. In addition, I have successfully completed all of the instructor certification, safety, and navigation courses offered by the United States Power Squadron (USPS) including celestial navigation. The USPS is an organization dedicated to provide Safe Boating Through Education and supports community activities related to safe boating.
At "Adventures In Paradise", your choices are many. Backwater fishing, sealife encounters, shelling, dolphin watch, sunset cruises, as well as private charters, are some of the offerings. Come on aboard.