Posted on Wednesday, January 13, 2016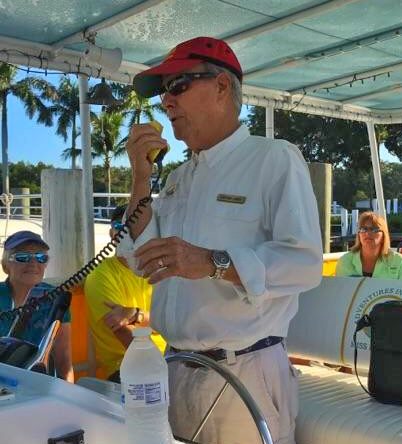 I was born in Ohio, but grew up on Fort Myers Beach, fishing and exploring the surrounding waters in my own boat since I was nine years old. I spent five years active in the Navy, including time in Vietnam, followed by nine years working for NASA during the Apollo program, before returning to Fort Myers Beach with my wife and two children. I received my 100-ton Coast Guard license in 1986 and have been delivering yachts and commercial boats over much of the world ever since.
I have operated dinner boats, casino boats, ferry boats, tug boats, dive boats and nature cruise boats in this area and the Florida Keys for many years, but I get the most enjoyment from cruises with Adventures in Paradise. As a Master Naturalist, certified by Florida State University, I enjoy showing and explaining our unique waterways to our visitors and guests, and look forward to sharing with you!