Posted on Monday, January 18, 2016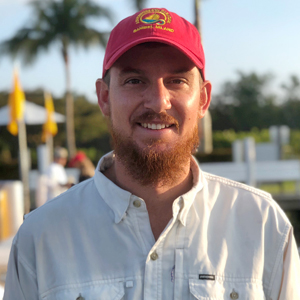 I'm originally from Annapolis, Maryland, but moved to Southwest Florida at a young age.  Growing up on Sanibel Island I enjoyed riding my bike, fishing, and exploring nature; which led me to my career choice.
In 2012, I graduated from Nova Southeastern University with a Bachelor of Science degree in Marine Biology.
In my free time I'm busy maintaining my saltwater aquarium, training bonsai trees, and throwing frisbee with my two Australian Shepherds. I mostly enjoy being with my wife and being a dad of two.
My favorite trip with Adventures in Paradise is the Shelling cruise where we go out to North Captiva.  It gives everyone the greatest chance to see a big part of the area, and really paints a picture of our ecosystem.  Not to mention, lunch at Barnacles!